BSVM Buzz
Weekly information sessions and a chance to ask all your questions about BSVM. Register to join the conversation at the links below.
9/29 Pillar Reflection – Practice God's Justice
10/6 Alumni Sharing– Jenna Vrable (BSVM 2019-2020). Jenna is an alumna of Creighton University and served during her volunteer year in Richmond, VA at Care-A-Van, a mobile health clinic for people who are uninsured.
10/13 Alumni Sharing – Pat O'Neil (BSVM 2013-2014). Pat is an alumnus of the College of the Holy Cross and served during his volunteer year in the Emergency Department of Bon Secours Baltimore Hospital.
10/20 Formation Extention –  Social Determinants of Health
10/27 Alumni Sharing – Madi Neumaier (BSVM 2019-2020). Madi is an alumna of Loyola Marymount University and served during her volunteer year in the Behavioral Health department of Richmond Community Hospital.
These sessions will also be livestreamed on our Facebook page.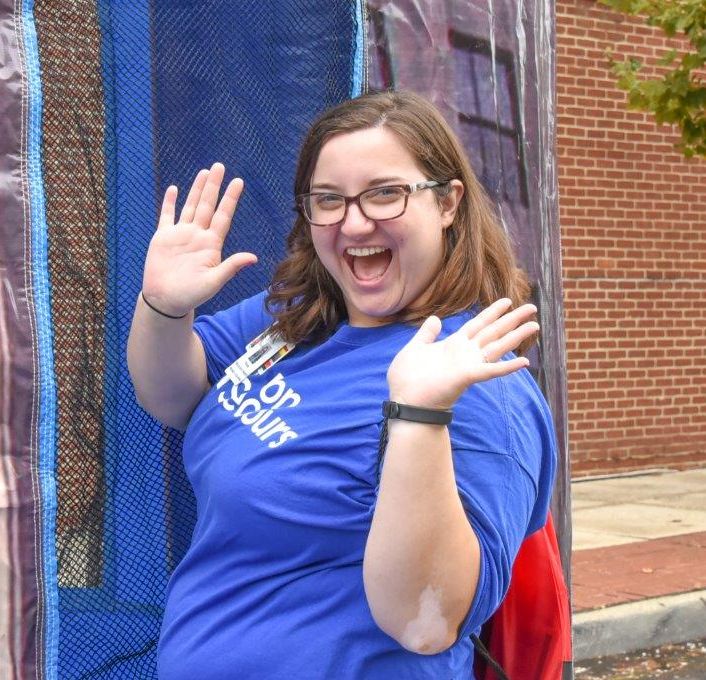 What else is our recruiter Paula (BSVM '18-19) up to? See her recruitment schedule below!
Visit Handshake to register for college/university career fairs.
Find out how to apply and get in touch!
Email: volunteer@bshsi.org
Text: 240-459-5124