Local Associate Groups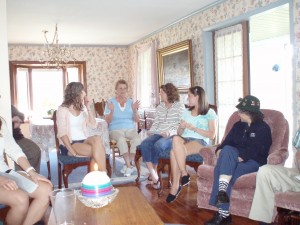 Most communities gather once a month for prayer, friendship, faith sharing, and even social time in a community context. Some groups meet at the same place each month, while other communities rotate the location. Many Associates and Sisters are involved with the planning for the gatherings such as the themes, prayer services, and faith sharing ideas. Each local community decides on a day, time, and location for its group. Currently there are Bon Secours Associate groups in Baltimore, Maryland; Darby, Pennsylvania; Greenville, South Carolina; Hampton Roads and Richmond, Virginia.
We also have individual Associates who live in California, Florida, North Carolina, South Carolina, Michigan, Wisconsin, Ohio, and Massachusetts.
Associates At Large
The Bon Secours Associates hold an annual weekend retreat in Marriottsville, Maryland. All are welcomed and encouraged to come. Sisters and Associates from our local communities are represented for this weekend of spiritual enlightenment/ development, prayer, activities, and socials. The themes and presenters are varied. This is also a great time to connect with Sisters and Associates from the various local communities, make new friends, visit old friends, and realize the Bon Secours Associates as a whole. Some local groups also offer a day of reflection during the year.