"As Sisters of Bon Secours the struggle for a more humane world is not an option; it is an integral part of spreading the gospel and involvement in social justice issues is an important part of who we are as Sisters of Bon Secours." – CBS Constitutions
Mission
Our Mission Focus calls us to "commit ourselves to defend and care for all of creation; to cry out with others against injustice and all that diminishes life on Earth."
The Congregation Justice, Peace and Integrity of Creation Committee serves as a primary resource to the Congregation Team and all members of the Congregation. Through our education and advocacy efforts we aim to assist the Congregation in prioritizing and addressing Global and local country issues with the ultimate goal of achieving systemic change.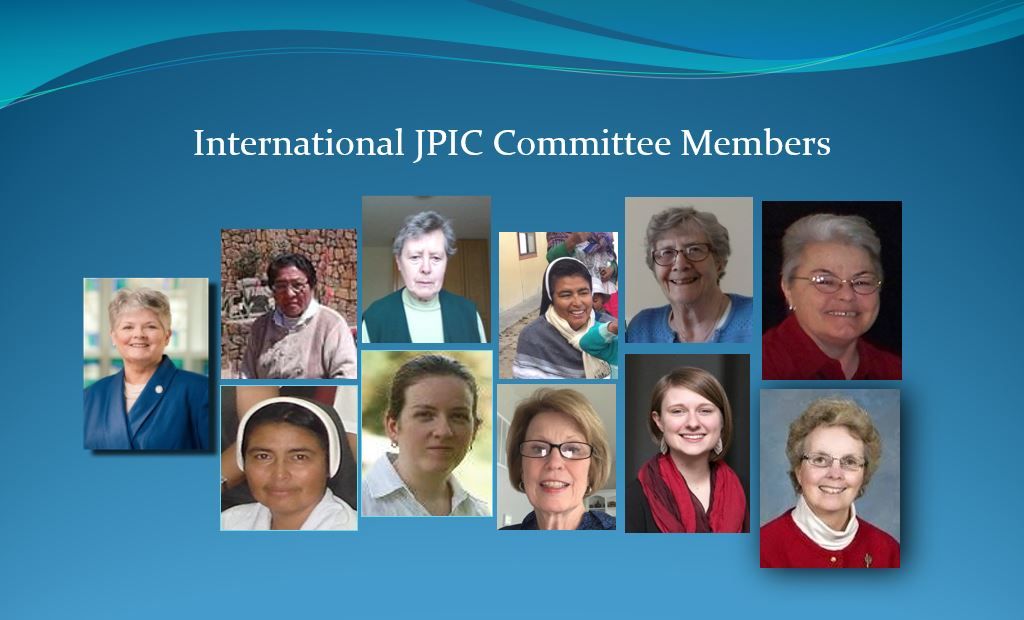 Justice and peace work is not just one of many things we do as women religious; it's how we live our consecrated life.
International Justice, Peace & Integrity of Creation Committee Members
Sr. Anne Marie Mack, CBS (USA) Chair
Sr. Teresa Margot Benítes Montero, CBS (Peru)
Sr. Mary Leamy, CBS (Ireland)
Sr. Maria Pintado Pena, CBS (Peru)
Sr. Katherine Tierney, CBS (Ireland)
Sr. Chris Webb, CBS (USA)
Sr. Yolanda Morales Valiente, CBS (Peru)
Camille Grippon (France Liaison)
Eileen Fernandini, Associate (USA)
Rachel Moccia, Bon Secours Young Adult (USA)
Sr. Mary Beth Hamm, SSJ Co-chair
The USA JPIC Team assists the International JPIC Committee in developing follow-up plans to address justice issues in the United States that are important to Bon Secours.