Our History and Mission
Bon Secours Volunteer Ministry (BSVM), sponsored by the Sisters of Bon Secours, provides the opportunity for young adults to participate in the Sisters' commitment to justice in radical solidarity with the poor, the suffering, and those most in need. The ministry volunteers carry this spirit forward in Baltimore, MD and Richmond, VA, where they live as neighbors and serve in ministry placements that improve the public health of their communities.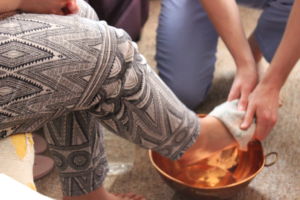 BSVM is an extension of the centuries-long work of the Sisters of Bon Secours. It was established in 1999 to create a way for laypersons to share in the Sisters' charism of compassion, healing, and liberation. Since then, over 100 ministry volunteers have participated in a year of spiritual formation. The ministry has nurtured and sustained these individuals in their personal and communal journeys towards transformation through service with others.
BSVM is structured with five pillars that support this personal and communal growth. Volunteers commit to:
Grow spiritually
Develop an intentional community
Live simply
Practice God's justice
Learn through service with others
Throughout the year, volunteers discover that by sharing the charism of compassion, healing, and liberation with others they, in turn, receive the charism from those they serve.
Live Compassionately, Receive and Offer Healing,  Share in Liberation.
Learn about our charism and program pillars.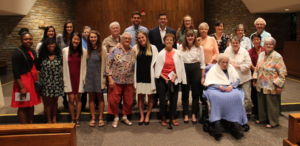 Ministry Volunteers appreciate time with Sisters of Bon Secours