Bon Secours Volunteer Ministry (BSVM), sponsored by the Sisters of Bon Secours, provides the opportunity for young adults to participate in the Sisters' commitment to justice in radical solidarity with the poor, the suffering, and those most in need. The ministry volunteers carry this spirit forward in Baltimore, MD and Richmond, VA, where they live as neighbors and serve in ministry placements that improve the public health of their communities.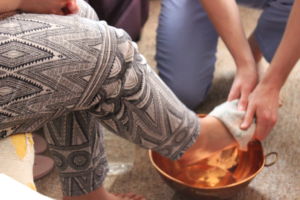 Live Compassionately, Receive and Offer Healing,  Share in Liberation.
We invite you to learn more about our ministry by exploring this website. A great starting point is our public health framework and ministry placement site page.