Robin Ratchford a Finalist for 2016 Gallup Manager of the Year Award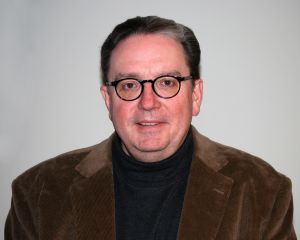 Robin Ratchford, Vice President and Regional Chief Information Officer at the Health System Office in Richmond, Virginia, has been named a finalist for the 2016 Gallup Manager of the Year award.
Celebrating his 45th anniversary with Bon Secours in 2016, Robin first joined Bon Secours as a teenager, working as a Dietary Clerk at St. Mary's Hospital in Richmond.  With an aptitude for information systems, Robin was promoted to Clinical Systems Analyst at St. Mary's.  Over the years, he has risen through the ranks within Bon Secours Richmond and in 2000 he was promoted to an Information Systems role with the Health System Office.  Robin currently is responsible for six divisions with 106 staff members located in Baltimore, South Carolina, and Kentucky.
While Robin has been incredibly successful during his long tenure with Bon Secours, he is equally, if not more, committed to seeing others succeed.  Employees who have directly or indirectly reported to Robin offer only genuine words of gratitude when asked about their experience with Robin.  He has an amazing gift for mentoring others to be successful.  A true servant leader, Robin makes a point of noticing the hard work of his staff members and reminding them how much they are appreciated and that their role within the organization is vital to the mission of Bon Secours.
Robin is already a winner at Bon Secours, but it won't be known until the Gallup Great Workplace Award celebration on May 10-12 in Omaha, Nebraska, if he is the Gallup Manager of the Year winner.  Stay tuned!