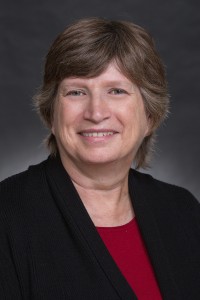 My name is Joan Jarrell. I am the Bon Secours Hampton Roads Community Benefits & Senior Services manager.  I began my career with Bon Secours Hampton Roads in the Marketing and Strategic Development department in 1999. In 2005, I transferred to the DePaul Health Foundation overseeing the hospital's fundraising efforts, eventually overseeing the Bon Secours DePaul, Mary Immaculate, and Maryview Foundations. In January, 2013, I became the manager of Community Benefits for Bon Secours Hampton Roads and in March, 2014, I moved into the SeniorHealth office in Norfolk. During this time, I returned to school and earned my Master's degree in Leadership & Organizational Behavior.
Approximately three years ago, I was invited to attend a Bon Secours Associates meeting. I found the discussion very interesting and continued attending for a about a year when I made my commitment to be a Bon Secours Associate member. A couple of months before I made my commitment, I attended an Associate Retreat in Marriottsville. It was an amazing couple of days and answered some questions I wanted to ask before I made my commitment. I recently recommitted and continue to enjoy the conversations and friendships that result from a shared experience guided by the Bon Secours Charism.
I have been married to my husband, Jim, since 2001. I have a beautiful daughter and three wonderful grandchildren ranging in age from 7 to 22. I also have an 11-year old black lab/chow mix. I love reading, traveling, crochet, the mountains, and walking. I believe in the mission of Bon Secours and the good help we provide both in the hospital and the community.