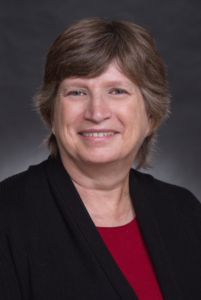 HAMPTON ROADS ASSOCIATE SPOTLIGHT
Joan Jarrell is the manager of Community Health & Senior Services at Bon Secours Hampton Roads in Virginia where she enjoys working in the community, especially the aging population. Joan began her Bon Secours career in 1999 when she joined Marketing & Strategic Planning team. Joan will make her lifetime commitment as an Associate in September 2018. Joan credits her positive attitude to the variety of experiences and opportunities she has enjoyed throughout her life. She grew up in Rockville, Maryland, where sense of community was strong and supportive.
Marriage to a man in the US Navy lit Joan's passion for traveling and exploring new places. After several months of shore duty in Elizabeth, NJ, Joan moved to Charleston, SC, where she bought her first motorcycle. Five years later, Joan and her family moved to a very cold Idaho Falls. Three weeks after arriving at their new home, the temperature dropped to -27 and she learned how to put her cars to bed to keep the radiators from freezing overnight. After 18 months and one earthquake, Joan moved back to the east coast.
Joan still loves traveling and spends quite a bit of time on Interstate 95 visiting her 89-year old mother in Rockville and her daughter in Fayetteville, NC. Following the activities of her three grandchildren, who are between the ages of 11 and 26, keeps Joan busy.