BSVM has made intentional decisions about where our Ministry Volunteers live and serve. In both West Baltimore and East Richmond, we are serving in the neighborhoods where we live, and we are in those neighborhoods because the Sisters of Bon Secours have been present and invited us to enter into their existing ministry. 
Below, read the reflection from BSVM alum Nadya Alboschy (BSVM '09-'10) as she considers the impact of living as a neighbor to some of the patients she encountered at the Bon Secours Baltimore Hospital. This piece was first published in the Bon Secours Beacon, Winter 2010, which is now The Companion.
---
Living and Learning with My Neighbors
By Nadya Alboschy, BSVM 2009-2010
A graduate of Kings College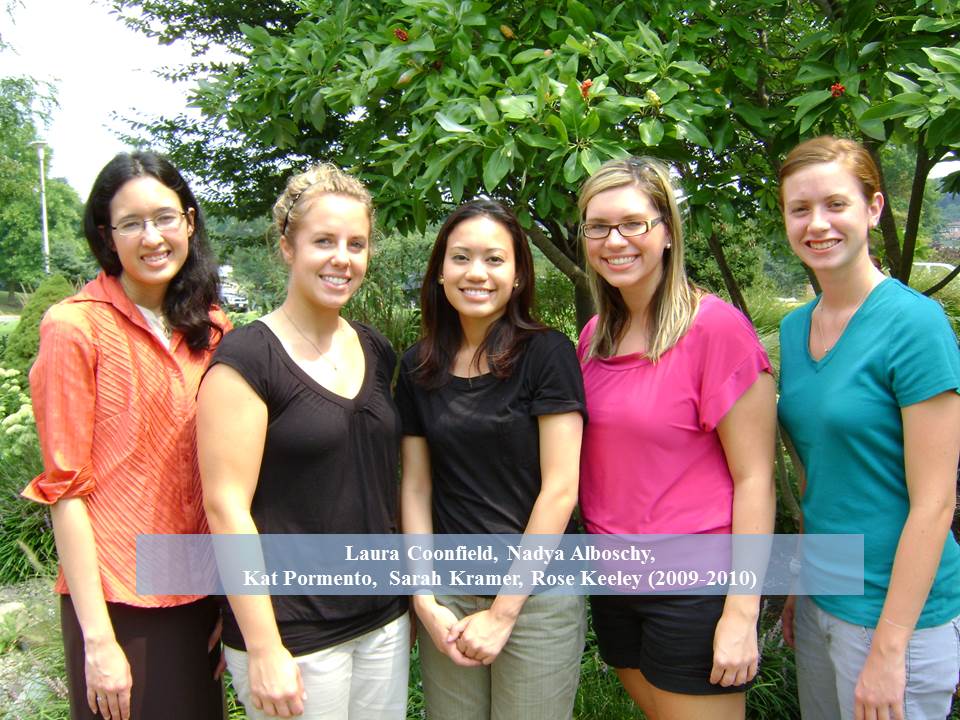 When I moved to Baltimore last August, I could not have predicted how much I would grow and learn through my service. As I begin the second half of my year as a Bon Secours Volunteer, it is becoming easier to open my eyes and see how I am living the core values of Bon Secours Volunteer Ministry. While our community works at five values, this reflection centers on how I am learning through service, practicing God's justice, and developing community.
Through my work in the Cardiology Department at Bon Secours Baltimore Hospital, I've been able to truly understand what it means to offer 'quality compassionate care'. By fulfilling the hospital's expectation that, regardless of any circumstances, every patient must receive both 'quality' and 'compassionate' care, I have been presented with a new opportunity to build relationships. Each day, I show love to each of the patients I interact with and, through this service, I feel as though I am whole-heartedly practicing God's justice.
A sense of community is vital to our program on several levels. As a member of the current volunteer community, I have witnessed each of us strive to contribute to developing our intentional community as we proceed on this journey together. By welcoming each volunteer with open arms, our co-workers have also created a sense of community at our placement sites.
Yet, it is my new neighborhood in Southwest Baltimore that has had the most impact on my understanding of community. I have been blessed with the opportunity to not only assist people in Southwest Baltimore, but to also live right alongside them in the neighborhood served by the hospital. Due to the fact that I can directly participate in the daily struggles, frustrations, and joys of the neighborhood, I can more fully understand my patients' needs and concerns. By living among the people I serve, my eyes are opened to a world of injustice which I had previously only read about in textbooks.
Recently, our community had the opportunity to attend a town hall meeting with Baltimore's Head Start program. The agenda consisted of items which were very different from topics discussed at town hall meetings I had attended in my hometown. At meetings I had previously attended, parents were discussing whether or not to buy new football jerseys for the varsity team. At this meeting, parents expressed concerns about keeping their children, especially their sons, off the streets and in school. They spoke of the value and positive influence a parent brings to a child's life, particularly in a city where drugs and crime may pull their children in another direction.
In Dr. David Hilfiker's book, Urban Injustice, he states that "without a decent education, a child is handicapped for life." I had a better perspective of that town hall meeting after reading that statement and being able to see first hand the struggles parents must face as their children grow up in inner city Baltimore. The parents know both the importance and value of education, and, like all parents, truly care about how their children's education is shaping their children's lives.
I greatly contribute my deeper understanding and appreciation for justice to my residence in the community. I am more driven to serve the people of Southwest Baltimore because I am a member of the neighborhood. It is my hope to continue to develop a sense of community and camaraderie among my fellow volunteers, my co-workers, and, most of all, in the lives of my new neighbors.