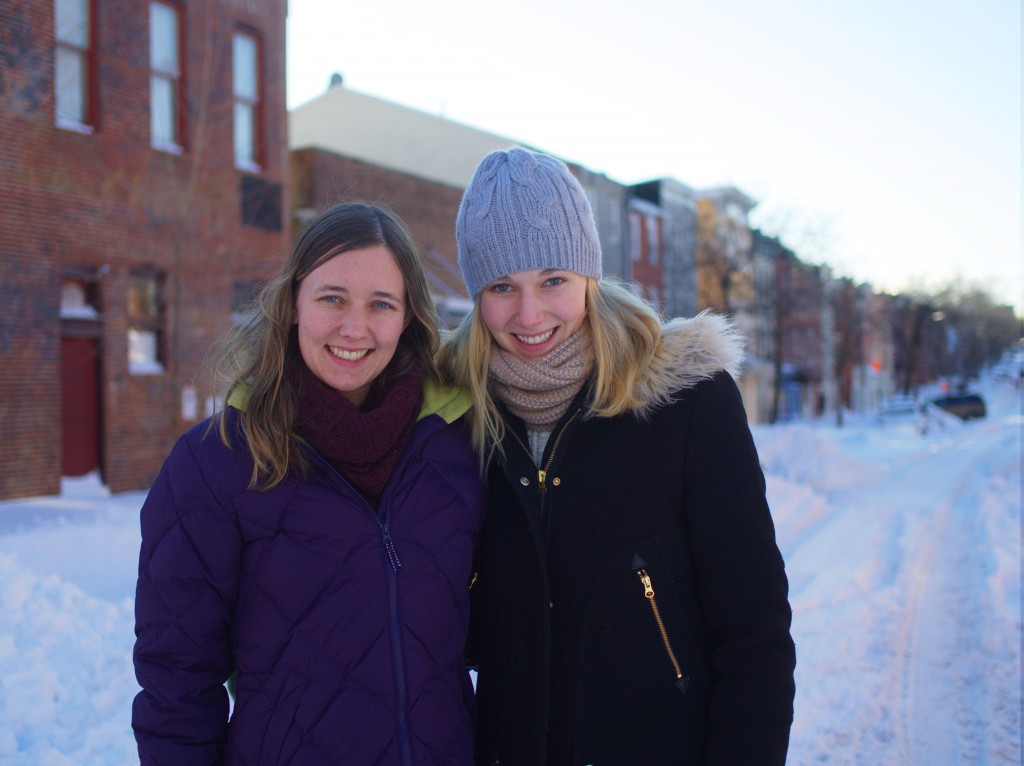 In honor of Martin Luther King Jr.'s life and vision, our community decided to participate in a documentary and dialogue discussing the impact of systemic inequity in society. The film, "Cracking the Codes", illuminated many ways that past and present prejudices affect Americans' daily lives. Watching and engaging with the stories in this documentary helped me to better grasp my own privilege and to gain insight into what my West Baltimore neighbors have struggled with from day one. Sincerely discussing my thoughts with an eclectic group of Baltimoreans definitely broadened my understanding of other people's experiences with injustice. Moreover, being a part of this gathering bolstered my hope that there are many open-minded people in the community who are committed to building a nation that resembles MLK's dream, even a half century after his death. And the beautiful thing is that the dialogue continued far after the event ended because we, the BSVM community, were able to discuss our thoughts on an even deeper and more personal level throughout the rest of the week. I so value being part of a community that strives to embody the same principles that were important to MLK, a community that is compassionate, engaged, and committed to peaceful change.
~Mackenzie
---
Driving through our neighborhood in West Baltimore passing streets full of abandoned homes can be a somber reminder of how much still needs to be accomplished in order to create the beloved community that Dr. Martin Luther King Jr. envisioned. The racial tensions and systemic inequalities present during Dr. King's era still plague the community. Many of the patients I have seen in the Emergency Room face the challenge of preserving hope for an improved society, despite having witnessed so many roadblocks to progress over the course of their lifetime. With these thoughts in mind, it was poignant that we decided to visit the visionary art museum on MLK day. The exhibits in the museum were created by individuals that would have never called themselves artists. They never received any professional artistic training and were called to art as a way of coping with personal trauma. When we look at the challenges still ahead to fulfill Dr. King's vision of love and equality it is important to remember those artists; the art they created demonstrates an ability we all have to create beauty and healing out of difficult circumstances.
~Alex
---
This year, I enjoyed spending MLK weekend in conversation with my Baltimore community. Hope Worldwide sponsored an event at a nearby assisted living home in West Baltimore which was particularly meaningful for me. Amidst gluing Dr. King quotes to glass candle holders and singing a few rounds of happy birthday, I was able to hear some of the memories the seniors had. They recalled drinking from water fountains marked "colored", being inaugural members of integrated school classes, or protesting to make MLK Day a holiday. These memories are important for me to hear and keep alive. Many recognize the necessity of having survivors of the holocaust speak at events; having our own community members tell us their histories is also important and has a lot to teach us!
Making her history relevant for me today, one woman told me about the day she learned Martin Luther King Jr. had been killed. It was during the school day and people took to the streets. She related it to the uprisings in Baltimore after Freddie Gray was killed and told me how she encouraged her grandchildren not to participate due to the likeliness of violence. I asked her what we could do instead of taking to the streets. Her answer: "Pray."
That evening, I followed her advice. As we gathered for community prayer, I lit a candle in the glass candle holder that I had decorated in the afternoon and prayed.
~Elizabeth