Volunteer Name: Jenna Vrable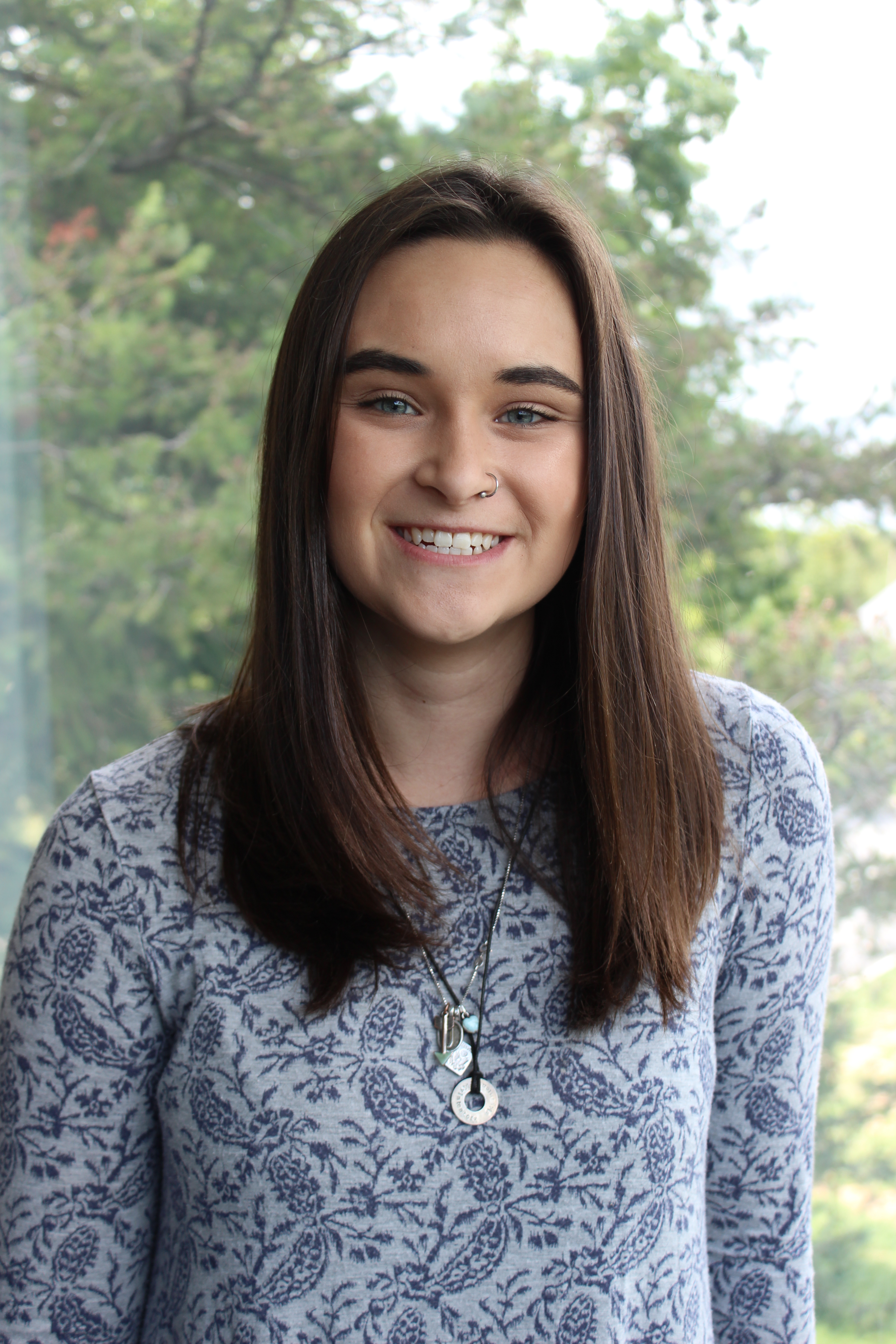 Alma Mater: Creighton University
Placement Site: Care-a-Van in Richmond, VA
What have you found surprising about your experience with BSVM thus far?
I've been surprised to discover how much joy there is in mutual vulnerability as we develop deeper relationships with each other in the volunteer house. When we first arrived in Richmond in early September, it was easy to feel a natural connection as we were a group of service-minded young people all simultaneously transitioning to a new city and a new way of life. We all had either some education or personal experience with many of the social justice issues we were immediately exposed to, and we all had a common interest in learning and becoming more connected with the community around us. It was the perfect foundation for deep relationships to form throughout the year, and so the question became, how do we journey from this point of common interests and general likability to true Christian community, grounded in trust and vulnerability?
Eventually, with courage and the passage of time, each of us has slowly layered trust and vulnerability to build our relationships in the house, strengthening both our individual and communal bonds. This deepening of our relationships with each other eases some of the natural human anxiety and discomfort around the potential to be misunderstood, and brings a sense of peace as we grow in unconditional love for one another. We become so intimately tied to one another through mutual sharing and support of both our pitfalls and our triumphs that genuine joy in human connection and acceptance becomes a dominant emotion. As we begin to practice unconditional acceptance of others and simultaneously learn to receive the same acceptance back, we make space for joy through community. With five months left in the program we have yet to see what our Christian community will become, but the opportunity to lean further into vulnerability and ultimately joy through connection with others challenges us to continue investing in our relationships with each other.
What is one item on your "bucket list"? Why is it important to you?
I've never made an official bucket list, but the one thing I know I want to do at some point is to spend a few years living in another country. In my experience so far, I've found that it's one thing to do immersion programs or even vacations abroad, but it's another thing entirely to dedicate years of your life to a new space and culture. When I was younger, my family spent three years living on a military base in South Korea, and that exposure truly changed my life and the way that I now view the world. For many people in the United States, the idea of traveling abroad may be confined to a week or two of adventuring, trying new food, and learning a little bit about a new culture. For me, though, living in South Korea at such a young age literally opened up a whole world of possibilities. My family ventured around the major cities, took classes on Korean culture, celebrated major Korean holidays with new friends, and did our best to learn some of the language. My parents both made strong and lasting relationships that demonstrated cross-cultural acceptance and compassion, as my dad worked closely with members of the Korean military and my mother taught English to young Korean children in an inner-city school. With so much time invested in the pursuit of community with diverse groups of people, there was an amazing opportunity to deepen our sense of connectedness to the rest of the world. As an adult, I want to continue expanding on those experiences by living abroad, preferably in a Spanish-speaking country since I know more of that language, so I can explore new ways of life and learn to fully embrace the practice of global citizenship. Learning a little bit about Latino culture during my study abroad in the Dominican Republic was an incredible experience, and I would love any opportunity to dig deeper into those lessons of love, hospitality, music, dancing, food, and community life. As I invite more of these cross-cultural experiences by living with and learning from diverse groups of people, I hope that my worldview will continue to expand to truly see all people as part of one human community with the common responsibilities of taking care of each other and our planet.