Volunteer Name: Mara Scarbrough
Alma Mater: Birmingham-Southern College
Placement Site: Family Support Center, Bon Secours Baltimore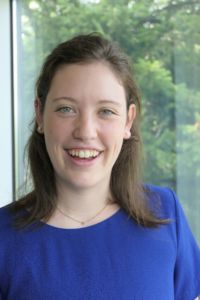 What have you found surprising about your experience with BSVM thus far? 
When applying to BSVM I was attracted to the idea of living in solidarity with the community we are working in. I had an idea of what that would look like; however, I did not grasp how important that would be in terms of the location where we lived. When we tell people we live where we serve, their receptiveness to our presence changes. There is a richness and depth formed in relationships with community members and co-workers that can only be created when we are living life together. My supervisor makes sure I am aware of the weekly deals at our local PriceRite grocery store, and when the gas price changes at the station around the corner, Mr. Montgomery is sure to let me know. We are also loved and protected in other ways. I have discovered that we benefit greatly from the long-standing reputation the program has in the community and the relationships volunteers have built before us. This allows us to quickly jump into the things that are happening. People are proud of this community and are always quick to invite us for a detour to see the incredible things happening in Southwest Baltimore. It is an honor to be invited into the lives of others, and our home has helped us to authentically start that.
What is one item on your "bucket list"?  Why is it important to you?
I want to travel to all 50 States and try a "best" thing from each. I have knocked-out the southern part of the United States as a result of growing up in Memphis, Tennessee and traveling every summer to see my Grandmother in North Carolina. My parents were always intentional about finding fun places to stop along the way. I amended my goal of trying the best BBQ in every state after discovering that not all states were created to make BBQ equally. Flexibility is key, and trying something that is unique to each state has been a fun twist. In Maryland my goal was to find the best Berger cookie (a shortbread and chocolate combo that is very popular in Baltimore). It was pretty incredible and it is always a great way to ask locals what they love about their community.