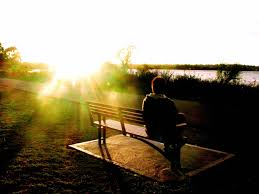 "Liberation as Exquisite Mutuality in Kinship" – August 3-5, 2018 – Amherst, VA
Remember summer camp when you were a kid? Or, even if you didn't get to go to summer camp, do you remember what you dreamed that summer camp could be? A Bon Secours charism formation weekend is very much like a weekend-long summer camp for people in their 20's and 30's. We'll tell stories and laugh by the fire, eat great food, and have deep meaningful conversations with friends all in the midst of hundreds of acres of rivers, ponds, fields, and forest.
We are all invited to explore more deeply what it means to be "good help to those in need" in our world today. Charism formation weekends are not typical retreats, but rather immersive experiences of community life focused on a particular aspect of the spirituality of Bon Secours. Through times of reflection, prayer, activities, exercises, and shared meals we draw each other into a deeper kinship.
Luke tells us that Jesus "came to Nazareth, where he had grown up, and went according to his custom into the synagogue on the sabbath day. He stood up to read and was handed a scroll of the prophet Isaiah. He unrolled the scroll and found the passage where it was written: "The Spirit of the Lord is upon me, because he has anointed me to bring glad tidings to the poor. He has sent me to proclaim liberty to captives and recovery of sight to the blind, to let the oppressed go free, and to proclaim a year acceptable to the Lord." What does it mean to proclaim liberty to captives in 2018?
Fr. Greg Boyle, founder of Homeboy Industries, reminds us that true liberation is only found in kinship, in connection with all of the human family. That the liberation of the free is tied together with the liberation of the captives, that recovery of sight is tied together with return to the community. Liberation is only truly achieved in mutuality. Not service provider/service recipient – not healer/healed – rather, all of remembering that we belong to each other, as Mother Teresa said. Remembering that we belong to each other is the liberation we will seek together this coming August.
The weekend begins with dinner on Friday evening and ends with lunch on Sunday. The opportunity for Catholic Mass is provided. Carpools from the Baltimore and Washington, DC areas are available. Cost: $40 per person. Space is limited, so please register early.
Registration is open at www.bonsecoursyoungadults.org/event-registration