As Sisters of Bon Secours we live our lives in support of the needs of others. Our community serves those needs in our hospitals, clinics and residential programs, on the streets, and in villages and shelters in seven countries. We also speak out with others worldwide for social justice. A full plate to be sure, but a life filled with compassion, healing and liberation for others as God wants these for us!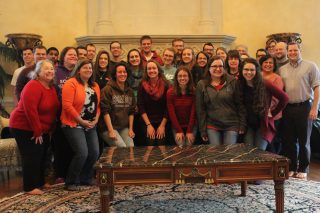 Now we are blessed with the gifts of our Bon Secours Young Adult groups that have formed in Virginia, Maryland, and Washington DC. Recently a young married couple from the Virginia groups asked us for an opportunity to serve others and live in community with the Sisters abroad. I would like to introduce them to you!
They are Mary Beth and John Keenan. They live in Virginia and met while attending Virginia Tech College.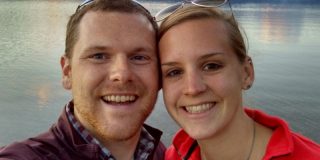 Mary Beth graduated with a BS in Human Development in 2015. Upon graduating from Virginia Tech, she had the opportunity to serve with Americorps VISTA in a full time volunteer position, coordinating a pre-school literacy program. She is currently pursuing a Masters in Library and Information Science, following her passion in children's literacy.
John graduated with a degree in Civil Engineering and has since earned his professional engineering license. He works as a professional design engineer in transportation and water resources. He will begin pursuing his Master's in the fall, studying Water Resources Engineering.
Mary Beth and John met in college on a spring break campus ministry service immersion trip to Ohio. There they began a friendship rooted in faith, service, and community.
They married in September of 2015 and continue to live out their call and explore their faith through parish life at Saint Mary's Parish in Blacksburg, Va. and through the Bon Secours Young Adult group. Mary Beth shared that faith and service will always remain an integral part of their life. They believe that we are all brothers and sisters in Christ and each have something to offer and learn from another. Service to them is rooted in walking in solidarity with another and allowing that person to walk alongside them.
As they moved forward in their life together, grounded in their faith and both pursuing their professional careers, they kept feeling God's call to engage in an international service immersion.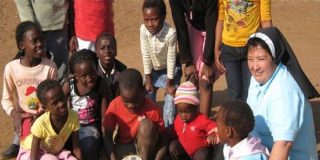 Now, through the support of our Bon Secours Country Leader in Peru, Sister Rosalinda Pajueo Urenas, that call is about to be realized! Mary Beth and John will be living with our sisters in the mountains in Haucho, Peru for two months. They will live in solidarity with the people in the village, building relations with them and responding to the environmental and human needs they face each day.
They will have the opportunity to collect and document information on the condition of the water, creating a report of the status and suggesting possible ways to improve upon their current water systems. They will interview people of all ages as to how they live out their daily lives, to deepen their understanding of Peruvian life. Through the sisters, they will build a sense of community around them.
Mary Beth and John will discuss sanitation needs with community leaders. Youth leaders will be encouraged and empowered through their efforts to take an active role in improving the quality of life for their community.
John and Mary Beth are grateful and excited to have this opportunity with the Sisters of Bon Secours to combine their professional experiences and their desire to serve others by walking with them.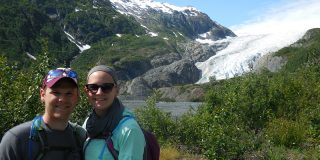 They will be keeping a journal of their time in Peru and we will be sure to share their journey with you as they immerse themselves in knowing and loving their brothers and sisters in Haucho. We are truly blessed to have them journey with us!