"Come and See," said Jesus to James and John. In a recent statement by Pope Francis about the gift of the Holy Spirit enabling us to become gifts for others at his General Audience, he said, 'May we who have received this sacrament open our hearts each day to the liberating breath of the Holy Spirit and fan into flame the gifts we have received for the good of one another, the Church, and the world.'  So, as I see it, Jesus invites some individuals to follow him in a particular way and to use their gifts for the world that will make God's vision more evident.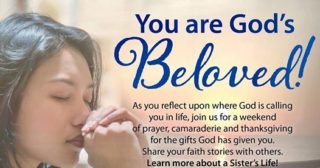 You are reading this because you felt or believed that Jesus in your heart was encouraging you to, "Come and See!"  You heard and took the first step by taking a RISK and putting your toe in the water of discerning God's desires for you. You opened your heart to God through the Holy Spirit. How do you figure out what God is calling you to do with your life?  What's it mean to follow Jesus?  I offer you some encouragement from two sources:
In the "Star Wars" movie, "The Force Awakens," its protagonist Rey, and others have inherited a world with impactful challenges reinforced by the Dark Side. Rey struggles to form her own identity and to find something in the future worth dying for.  Through a series of events Rey encounters others drawn to the "Force" too which symbolizes all that is good and true.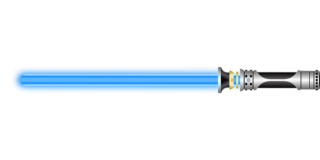 At the end of the movie she stands before the last living master Jedi – Luke with his own lightsaber – offering it to him and hoping to receive the training she needs to become the truest, authentic person she is.  Luke struggles with his own failures.    And, we hear the wise Master Yoda – now dead – whispering to Luke, "Passed on what you have learned."
As Patrick Gilger, SJ, an editor from America Magazine says, "True authenticity recognizes our connection to past traditions and the need to be formed within them, flawed though they may be."  Our analogy suggests that for some of us, like Rey, "The Force Awakens" deep within us a desire drawn to a particular way of life that speaks of what is good and true; and that it is worth struggling – taking a risk to find our place within a larger tradition which requires a deep rooted tradition, training and wise guidance to nurture our authentic selves.  What's at stake is living out your life authentically – who you are called to "BE" and to "DO".
Pope Francis has been inviting young people to do just this through the Synod 2018 world-wide process on Young People, the Faith and Vocational Discernment.  He said to young people,
"I asked you several times: "Can we change things?"  And you shouted: "yes!"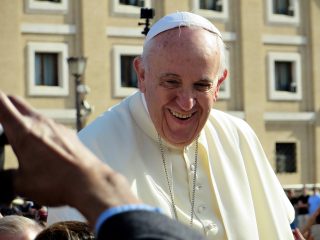 A better world can be built also as a result of your efforts, your desires to change and your generosity.  Do not be afraid to listen to the Spirit Who proposes bold choices; do not delay when your conscience asks you to take risks in the following the Master.
I want even more to "work with you for your joy."
So, now take the 2nd step for yourself!  Come and See!  The Sisters of Bon Secours [which means Good Help] invite you to step away for just one weekend to Come and See [July 13-15, 2018].  Come see what following Jesus looks like as a sister; how sisters together are taking risks to build a better world as a community of women with a vision inspired by the Holy Spirit.
Give yourself the gift of a weekend to open your heart to imagine more concretely what God may be calling you to "be" and to "do" with your life and your gifts.
Sr. Pat Dowling
Vocation Director, Sisters of Bon Secours
410-442-3171