How did it get to be mid-June already?  And summer is fast approaching – next Thursday!  Will you take time this summer for rest and relaxation?  We'll be hosting our fifth Project Good Help summer volunteer program from July 5 – 9 for women wanting to help the most vulnerable and make a difference in our ministries here in Baltimore.  Consider joining us for it – see below for further information.  The Sisters of Bon Secours will also be hosting our summer Come and See weekend [July 13 – 15] for women who want to learn more about religious life and about the Sisters of Bon Secours.  If you'd like to join others and us for this weekend see below for how to register.
June 21st begins summer solstice – a day when the sun is directly over the 'Tropic of Cancer' at noon and the earth is the farthest from the sun and the Arctic Circle receives 24 hours of daylight.  How will you celebrate the beginning of the warmest period of the year and long bright days?  For myself, I'm looking forward to taking a few laps in our pool after office hours and on the weekend – that is if the water is warm enough!!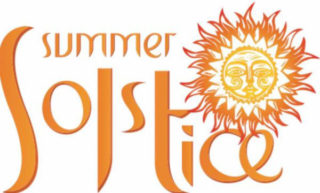 To usher in the Solstice, here's a brief prayer to celebrate it.
Creator God, shine down on this, your strongest day.  As summer's light falls to the ground, lending crops and trees its power, the summer winds blow warm and round, and touch the silk corn and the flowers.  We give you thanks and we praise you.  Open our eyes to the countless wonders around us and to the sparks of fire-life that you have planted in each of us.  May this holy and magical night be aglow with star-fire and God-light as we once again begin the sacred season of summer.  Amen.
Happy Summer!
Sr. Pat Dowling