At the heart of Bon Secours Volunteer Ministry (BSVM) is a commitment to work for peace and justice. We believe that peace is a grace, a gift that we receive from God. Opening our hearts and choosing to stay in right relationship with others, even when conflict occurs, is one way that we make ourselves available to receive the gift of peace. Our relationships deepen, and this love and respect extends, reaching out beyond ourselves and our immediate community. We pray that our volunteers receive the gift of peace and that they share it with all they meet as they build relationships within their BSVM community and the communities of Southwest Baltimore and East Richmond.
BSVM alum Alicia Manteiga reflects upon the ways she experienced peace-making in Southwest Baltimore by sharing about the people and places of Baltimore that foster peace. Following her year of service, Alicia served with the Peace Corps in the Dominican Republic. When she returned, Alicia pursued a master's of public health at Washington University in St. Louis, Missouri. At the time this was published, Alicia lived in St. Louis and served at an organization that makes it possible for children in need to receive life-saving surgical procedures. This reflection was first published in Focus, Fall 2017.
---
Bridges of Peace through Education & Health Equity
By Alicia Manteiga, BSVM 2008-2009
I witnessed many ways, large and small, in which bridges of peace were built to unify the community in Baltimore. Education and health outcomes are crucial to creating just systems that foster peaceful communities. The individuals and organizations I interacted with addressed both areas.
The Sisters of Bon Secours strive to achieve healthy equity in Southwest Baltimore. In a city where life expectancy can vary up to 30 years by zip code, a commitment to the health of the poor and neglected is a commitment to peace. The health system provides urgent care and invests in programs that emphasize preventative health. While I lived in Southwest Baltimore, I attended cooking classes for persons with hypertension, received access to the hospital's low-cost gym membership and learned of programs that offered primary care checkups and referrals to the un- and under-insured. All of these programs demonstrate the commitment of the Sisters of Bon Secours to healing and health. The sisters and the Bon Secours Health System ensure the hospital is open to serve the community. It remains open, not for profit, but for peace.
At my ministry placement site, the Sisters Academy of Baltimore, the staff worked tirelessly to ensure that students' education was not limited because of the location of their birth, the color of their skin or their economic status. Two staff members in particular, Sr. Debbie Liesen, SSND, and Sr. Virginia Marie Brun, SSND, inspired me to work for peace. Every day they arrived before anyone else, worked the full 10-hour extended school day and were the last to leave. I often think of how they approached each day, task and crisis, with a sense of calm and a dedication to the well-being of the students.
My fellow BSVM community members continue to inspire me. From my 2008-2009 BSVM cohort, Crystal Truong cares for geriatric populations; Alex Meyer is a doctor in St. Louis; Jonathan Bettle is a nurse in Baltimore and Allison Bombard serves as a social worker. These individuals could get jobs anywhere, yet they pursue careers that further social justice, and in doing so, they help construct bridges of peace in their communities. The year I spent in Baltimore provided insight into the amount of work and dedication it takes to commit to the decidedly unglamorous work of achieving peace. It cemented my desire to pursue peace wherever I land, as I am certain it does for every individual fortunate enough to be a part of Bon Secours Volunteer Ministry.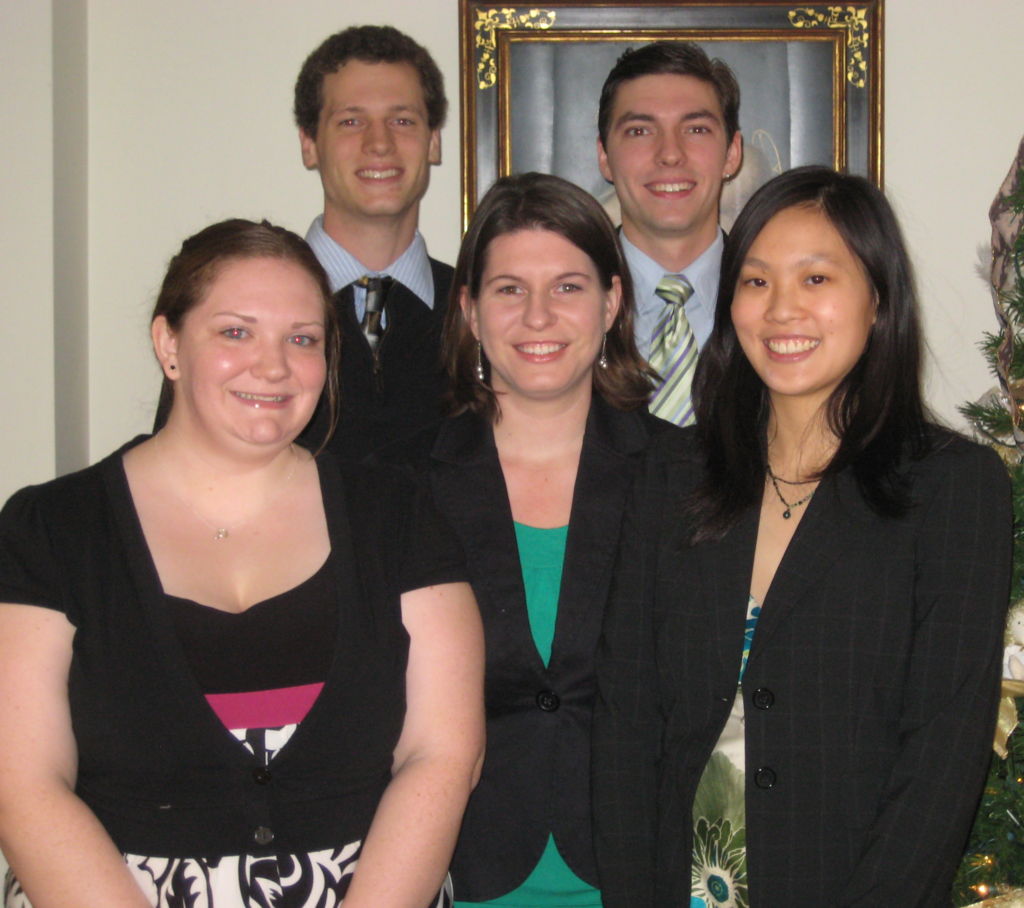 L-R: Allison Bombard, Alex Meyer, Alicia Manteiga, Jonathan Bettle, Crystal Truong (BSVM 2008-2009)